User friendly interface
Approve / Disapprove login acess
Assign Mentor
Create unlimited batches, classes & lessons
View mentor & mentee activities
View mentee performance & Attendance
Generate report card
Assign work to class/mentees.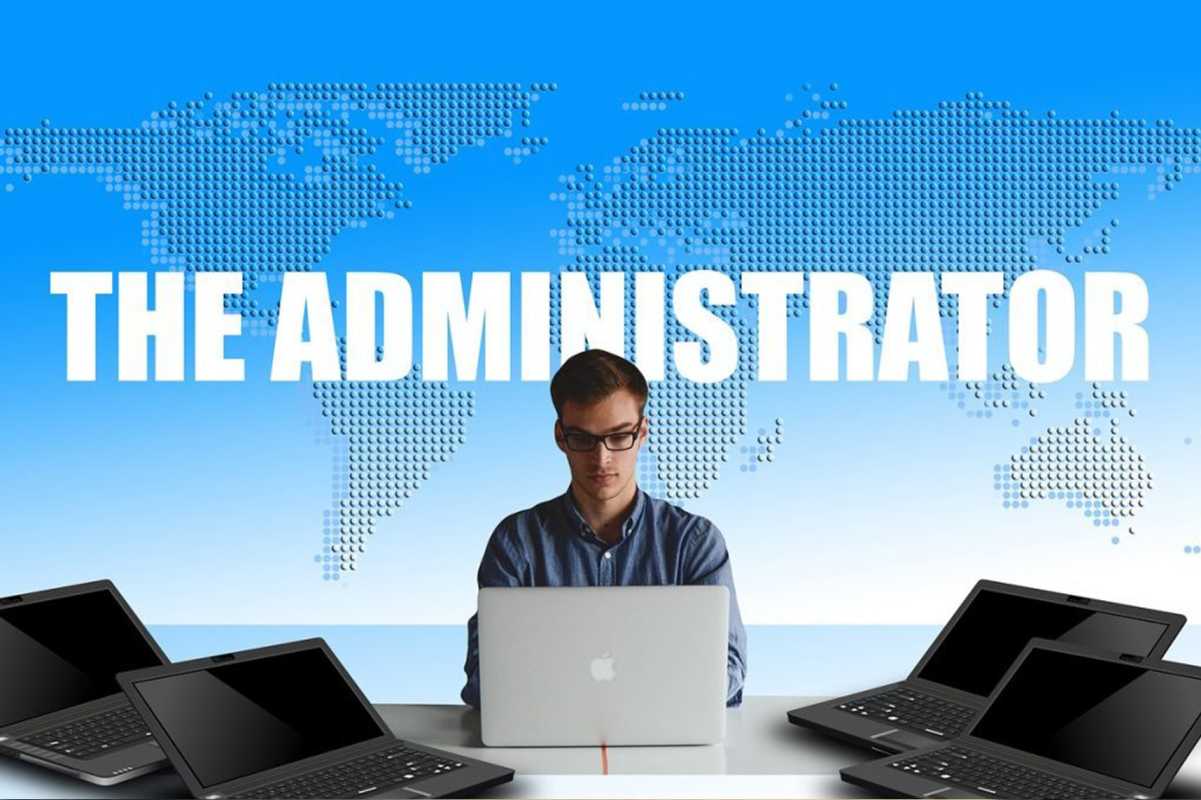 User friendly interface
Individual profile
Extensive course materials from primary to advanced level
Multi – lingual platform
Approve / Add unlimited mentees
Add unlimited batches & classes
Add / create unlimited audio/video /text lessons
Edit / delete lessons, classes & batches
Assign work to classes/groups /students
Future Assigning
Lesson maker to create audio /video /text lessons
View / evaluate mentees assignments
Voice comparison tool
Sent feedback to mentees
Create & conduct e-exams
Can allocate time, marks & grades for tests
View results
Generate & print report cards
Talk to a selected mentee
Listen to a mentee without their knowledge
Broadcast
Live class facility
Monitor mentee screen
Chat option with selected mentees
Indication on mentee's activities
Impex : import or export user data
Notification on mentee's requests
Multi mentee selection facility for assigning work
View/edit/delete registered users.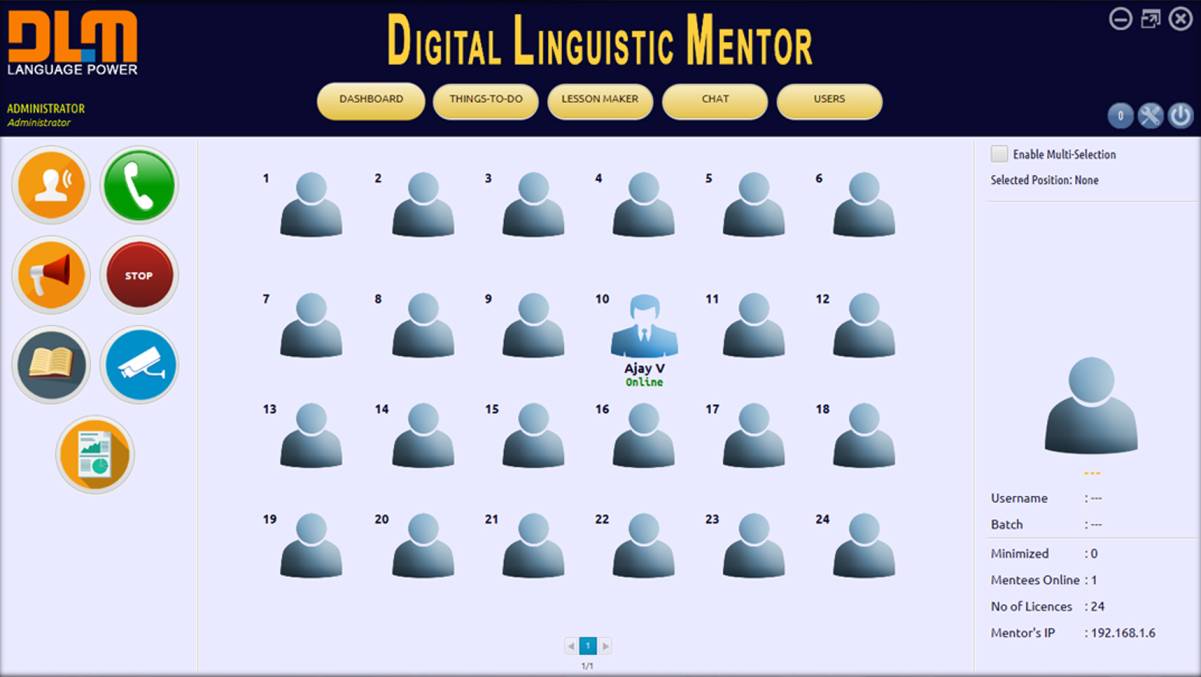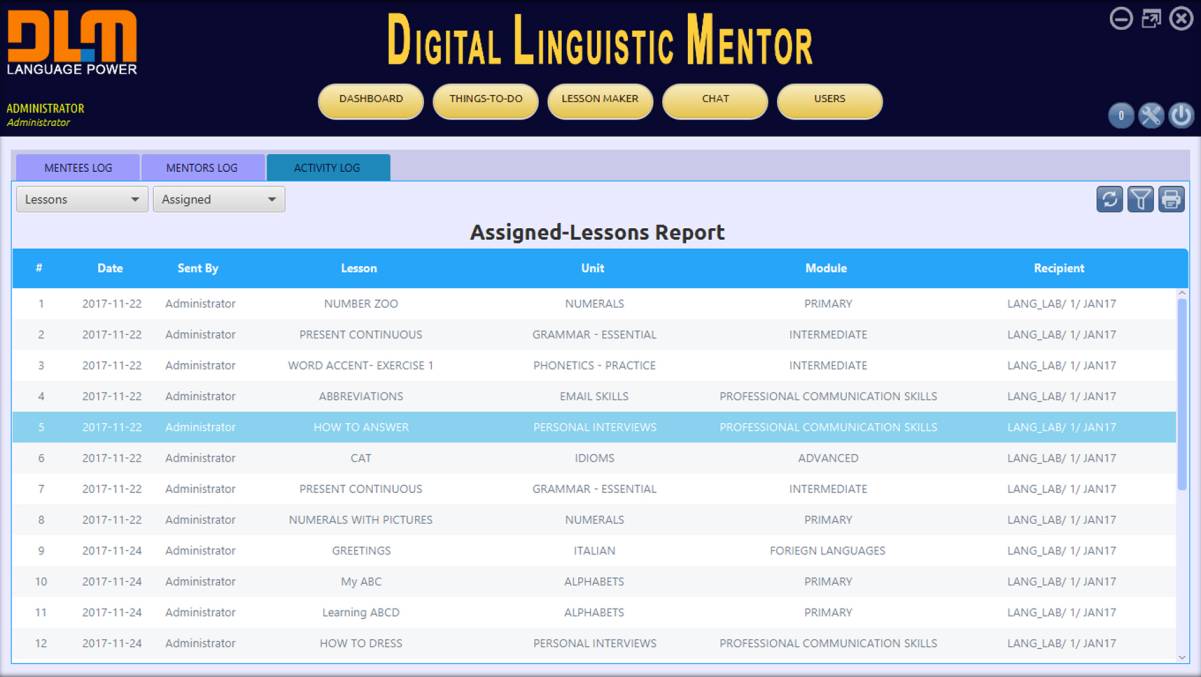 User friendly interface
LSRW method of learning
Learn/practice any language
Individual profile –unique id and password
Facility to check & practice previous lessons
Date- wise lesson selection
Listen, repeat/record & compare option of assigned lessons
Voice comparison tool
Self & Software evaluation
Review lessons in text/audio/video formats
Submission of assignments
Highly effective listening, speaking, reading & writing skills material
Call option for individual Communication with mentor
Online chat option with mentor
Dictionary
Text to speech facility
Participation - ASL test
Instant scores for exercises
Participation - online exams and view marks instantly.